Giovanni Bottesini's Double Bass Concerto No. 2 in B minor – The Philippine Philharmonic Orchestra featuring double bassist Kurt Muroki by Adrian Lontoc 
"This was probably the highlight of the evening for many in the audience. Rarely do people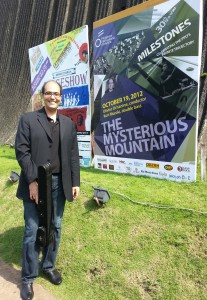 see a double bassist on the spotlight and Kurt Muroki delivered a memorable performance. This concerto felt like it was actually a sung piece or an aria from an opera made possible by the clarity of how Muroki played his solo parts. Many times, it felt like he was playing a big cello that had additional strings for the lower notes. And for his encore, he did play a piece for the cello which was the Gigue from Johann Sebastian Bach Suite No. 1 in G major, BWV 1007."
Jupiter Chamber Players, Romping With the Classics
Tuesday, November 16, 2004; Page C07
"The highlight of their program at the National Academy of Sciences Auditorium on Sunday was a Rossini Duo for Cello and Bass, a wonderfully playful romp that had those two deep-voiced heavyweights engaged in scenes that could have been straight from one of Rossini's operas featuring arias, swordplay and coloratura posturing.
Cellist Ani Aznavoorian and bassist Kurt Muroki teased each other through the dance like finale, beginning each repetition of the dance barely audibly and, oh so slowly, gathering momentum and dynamic energy as they chased each other through to the blistering conclusion. Cellists are known for their technical agility but bassists are rarely challenged this way, and Muroki made it sound astonishingly easy."
— Joan Reinthaler – Washington Post
Marlboro: Young Stars, Mature Music
Friday, February 22, 2002; Page C04
Two unique and beloved masterpieces, Debussy's Quartet in G Minor, Op. 10, and Schubert's Octet in F, were given outstanding performances Wednesday evening at the Freer Gallery's Eugene and Agnes E. Meyer Auditorium.
It was the second concert in this year's Musicians From Marlboro series and was dedicated to the memory of Katharine Graham, a major benefactor of both the museum and the Marlboro Music School and Festival in Vermont. Among those attending were family of the late Washington Post chairman and friends, including Alan Greenspan and Daniel Patrick Moynihan.
Musicians From Marlboro, a spinoff now in its 37th year, is notable for the young "stars of tomorrow" it sends out to play chamber music across the country. Major figures on the American music scene — including Yo-Yo Ma, Jaime Laredo, Murray Perahia, Paula Robison and Harold Wright — had their careers launched in this series.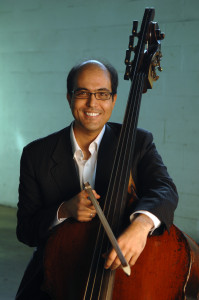 Wednesday's program had the usual Marlboro quality. Debussy's color nuances, contrasting moods and rhythmic subtleties were handled with precision and deep involvement by three young players and one veteran who is a pillar of American chamber music — cellist David Soyer, best known as a founding member of the Guarneri Quartet.
Soyer also performed with obvious enjoyment in the Schubert, a marvelous display of musical imagination whose playful spirit was conveyed in a sparkling performance. All the players were excellent, and they performed as an ensemble. Still, the music gives special moments in the spotlight to some players. Among those who rose splendidly to these moments were violinist Joseph Lin, clarinetist Anthony McGill, hornist Patrick Pridemore and bassist Kurt Muroki.
— Joseph McLellan © 2002 The Washington Post Company
Sunrise Theater Hosts Magical Sejong String Performance
The Sejong Soloists 'wowed' the audience at the last concert of the Classical Concert Series at the Sunrise Theater…With beautiful tones of the double bass along with his personality of shy smile and powerful bass technique, Kurt Muroki charmed the audience…The stunning finale for the evening was the Shostakovich Chamber Symphony…in less than a minute into the work the audience was deeply moved and inspired by the subtle shadings of sound…The audience finally let the evening end after clapping for three curtain calls.
"The performance of Schubert's "Trout" Quintet, which closed the concert (with double-bass player Kurt Muroki joining the ensemble), was just about flawless." – The Boston Globe October 31, 2007