Former Artist Member with the Chamber Music Society of Lincoln Center, Professor Kurt Muroki began his musical studies on the violin at the age of six and subsequently performed concerti with the Honolulu Symphony and the Maui Symphony. Mr. Muroki went on to study the Double bass at the age of 13 and entered the Juilliard School of Music at 17 studying with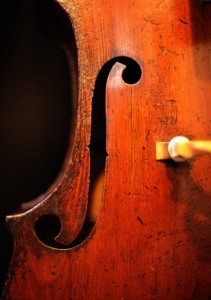 his teacher / mentor Homer R. Mensch. At the age of 21 Kurt began performing with the internationally renowned Sejong Soloists under ICM Management. Kurt has performed with the The Jupiter Chamber Players, Speculum Musicae, "Great Performers" series at Lincoln Center, Ensemble Sospeso, Sequitur, The Metropolitan Opera Orchestra, Brooklyn Philharmonic, American Composers Orchestra, Tokyo Opera Nomori, New York City Ballet, 92nd St. Y, and Bargemusic. Festivals include Marlboro Music Festival, Festival L'Autonne at IRCAM, and Aspen Music Festival to name a few. Kurt is also active playing movies, commercials, popular, and classical recordings with titles including the Oscar winning film "The Departed", "Extremely Loud and Incredibly Close", "Hitch", "Julie and Julia", "The Manchurian Candidate", "Roger Daltrey Sings Pete Townshend" – The Who, Sting, Peter Gabriel, and Itzhak Perlman . Mr. Muroki has won numerous competitions including 1st prize in the Aspen Music Festival double bass competition, the first bassist to win the New World Symphony concerto competition, and the Honolulu Symphony Young Artists competition. He has collaborated with members of the Guarneri, Juilliard, Tokyo, Orion quartets,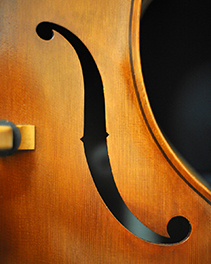 Ensemble Wein-Berlin, Jaime Laredo, Lynn Harrell, Maurice Bourgue, Toru Takemitsu, Peter Schickele, John Zorn, and Brian Ferneyhough among others, and has performed concerto tours throughout Asia and the United States. Professor Muroki is currently a Tenured Professor at the Jacobs School of Music at Indiana University,   faculty at the Bowdoin International Music Festival, teaches at New York String Orchestra Seminar, and has been a judge at the Yale Gordon Competition at Peabody Conservatory, ASTA, and others. Mr Muroki is a past Board Member of the International Society of Bassists and is a D'Addario Strings Artist. Thank you D'addario for all you do for the musical community!!!!ormer Artist/Lecturer at
Kurt is also a former Artist/Lecturer at Stony Brook University, Distinguished Artist at the McDuffie Center for Strings at Mercer University, Adjunct Faculty at the Juilliard School, and Faculty at the NJ City University.
Kurt plays on a double bass once owned by the famous double bassist Domenico Dragonetti and attributed to Nicolo Amati circa 1665, a fantastic bass by Arnold E Schnitzer, and bows by George Rubino, Eugene Sartory, Victor Fetique, and "Emile A Ouchard * New York"